Mobilizing Your Legal Workspace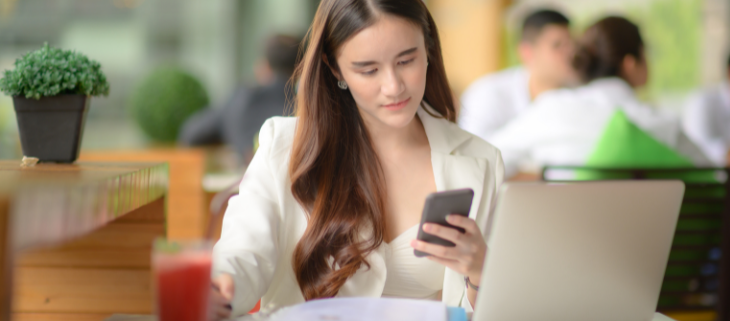 There has been a significant rise in the expectation of clients, partners, support staff, and vendors that has driven law firms to adopt new cloud-based solutions to match the evolving needs of the legal profession. Just a few years ago these needs have challenged even the most robust secure remote access solutions available to the market. Law firms are shifting to the cloud for more efficiency, better collaboration, and more freedom. According to the 2017 American Bar Association (ABA) Legal Technology Survey, an average of 79% of lawyers work remotely. Long gone are the days of a simple remote desktop, VPN solution, or pulling out from the laptop pool because of a last-minute trip. To enjoy an expanded workplace, operations must function seamlessly regardless of user location, internet access, time of day, or employee role. Here, we will discuss the importance of cloud-based solutions, offer you some long-term strategy recommendations to avoid expensive fixes and any issues that may happen in the future.
The Importance of SaaS & Planning
SaaS (Software as a Service) is a way of delivering applications over the internet as a service. In reference to cloud computing, its the process of utilizing a SaaS-based solution to house the data. The move to a SaaS-based solution, although on the surface they appear to be more expensive, we often see a reduction in hardware costs, particularly around installation, support, and redundancy, which will likely offset the onsite investment. Cloud computing can cut technology costs by 30% or more. When working in a hybrid arrangement, costs can easily balloon if you aren't prepared. To prevent costly investments in additional hardware, it is important to account for the hardware lifecycle within your migration plan that works for your organization. Hardware such as hosts, SANs, switches, backup/onsite/cloud and disaster recovery solutions. When it comes to SaaS migration planning, it is important that all users are trained to access the data through new web-based interfaces and potentially through new applications. Taking the time to create a well thought-out plan will limit the potential of unnecessary investments and work performance issues.
Cloud Set-Up & Security
It is no longer the case that firms utilize remote access purely for after-hours, weekend staff, employees impacted by court schedules, temporary travel delays, or other personal reasons. The world we live in now, and potentially will remain in will require that we prepare our networks to be able to perform with greater flexibility and tighter security. Moving to an expanded workspace approach can overcome the limitations of an office-based approach by minimizing investment and maximizing ROI.
In 2017, the Information Systems Audit and Control Association looked at 1,000 different companies and found that 71 % of the companies achieved their ROI or higher when they moved to a cloud solution. The cloud setup should be arranged with one endpoint per user and securing that endpoint, regardless of where it resides. By locking down auditing features that can wipe the device if necessary and can help protect your data while maximizing your productivity. However, you must release the burden surrounding your local desktops and servers to see the benefits of that investment. Even if you do not move your data to the cloud and your end-users do not move to an expanded workplace, you still have to implement advanced security measures to existing local and now remote access solutions. By abandoning the local network and focusing on securing the data hosted in the cloud, as well as endpoint access, you will be able to reduce the number of doors and windows that require security. You will be able to optimize the value of your dollars by focusing on lockdown and threat detection as well as incident response and remediation, which your new SaaS solution should address.
We hope the information provided will help you and your firm make the decision to move to a cloud-based work environment. By addressing issues at the core of your SaaS migration plan will help streamline the implementation phase of transitioning to the cloud with minimal impact to your budget. Having a convenient, reliable, cost-effective, secure and seamless work environment is important. Invest in your future by implementing new and ever-evolving technology today.
https://www.ivionics.com/wp-content/uploads/2022/03/Mobilizing-Your-Legal-Workspace-4.10.23.png
411
730
shan
http://www.ivionics.com/wp-content/uploads/2022/08/IVIONICS-logo.png
shan
2022-03-29 10:02:44
2023-08-22 17:16:18
Mobilizing Your Legal Workspace